Bed and Breakfast – BnB Obermumpf
"Simply The Best Bed and Breakfast Near Basel & Zurich"
Your Hosts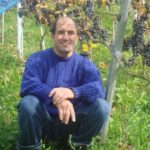 Dave Holm is an artist, actor, ex musician, father, animal lover, very well traveled throughout the  world and produces award winning wine as a hobby. Due to hearing issues, he has retired from the music industry and stopped touring in 2005.
Originally from New York City,  Dave has been living in Switzerland for over 25 years and has no future plans to return. Dave is fluent in both English/German and can manage to converse in many other languages, if all else fails then "hand and foot also works".
Besides maintaining the house, garden  and vineyard Dave also spends much time in the kitchen preparing dishes from every region of the world with love. An exceptional cook, unafraid of challenges, loves to experiment with recipes to create unique, exciting meals that taste delicious for both the eye and stomach.
*Note Evening meals and fine wines can be arranged with advanced notice. Please use contact form

Follow Dave on Instagram to view his latest creations. To make your stay comfortable Dave is available 24/7 via telephone, text message or note on kitchen table.
Brandy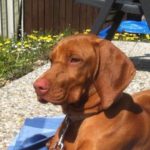 Born October 2013, Brandy is an extremely friendly, lovable and socialized dog. Although she is present on the property, Brandy will be in our living space during your stay. Our guests are welcome to have contact with her, she is happy to get petted and loves the attention.
*Please do not feed Brandy, her diet is very strict to non cooked foods.